| | |
| --- | --- |
| Keith Maupin - Support a cause close to your heart and we'll add 1%. | View Online |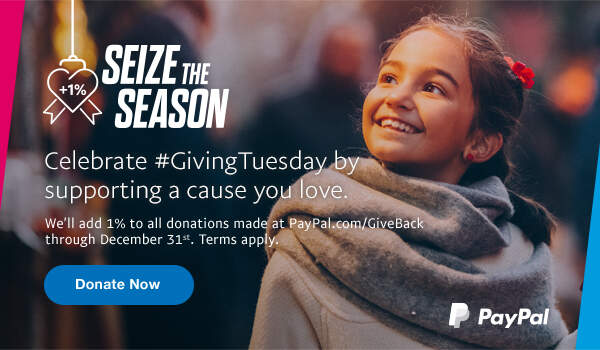 Here are just a few of the thousands
of charities you can support today.
Together we can make a difference.
The PayPal Giving Fund is an IRS-registered 501(c)(3) public charity (Federal Tax ID: 45-0931286) that supports a global network of donors, businesses and charities to make giving easier. PayPal Giving Fund is the charity of record and will provide the donation receipt for your gift.

This email was sent to yrscadmin@yellowribbonsupportcenter.com, because your email preferences are set to receive "News and Promotions". Click here to Unsubscribe.

Please do not reply to this email. We are unable to respond to inquiries sent to this address. For immediate answers to your questions, visit our Help Center by clicking "Help" located on any PayPal page or email.

Copyright © 2017 PayPal, Inc. All rights reserved. PayPal is located at 2211 N. First St., San Jose, CA 95131.